1. How did your entrepreneurial journey begin?
When I was 12 years old, I worked during my summer vacation, at a startup that developed software for automatic translation which seemed, at the time, like science fiction. I worked in many places since then, and always wondered what kind of product I would like to develop. I had many ideas but I rejected most of them. Eventually, two years after my mandatory service at the IDF was over, I established Check Point.
I was convinced that the internet can change the world. It sounds trivial today, but in '93 it was a big struggle to convince the world that there is such a thing as the internet, and not only it exists – it will change our lives. At the time, the Internet was primarily an academic network, and every organization joining it tried to figure out how it could protect itself from students who were not members
of the organization. To me it seemed like a perfect match between a 3- 4 year-old idea I had to develop a network security technology, which was, at the time, very universal, and create a very specific solution – how can organizations have a safe connection to the internet.
2. What piece of advice would you give yourself when you started? What advice would you ignore?
I think we need to find the connection between a simple but unique technology, an extraordinary market and an idea that can be a life-changer. It is difficult to find this combination – there are many good ideas, there are many extraordinary technologies, but it is not trivial to combine them.
In general, I think we, as human beings, fulfil a very small part of our potential. Believing in ourselves and in our abilities is important, however, we must not forget to constantly examine and contest them with other facts and opinions. In other words, trying to constantly test and contest our ideas with facts and other opinions rather than having blind faith in them. It is very tempting to have blind faith in your idea and being surprised when you falter – I always have this question when coming up with new ideas and getting all excited, how to test the efficiency of the new ideas and what can be the potential problems. Only when one finds this balance can one move forward.
This is the case for every aspect of managing a company – whether implementing an idea or looking for a new employee. We know how to improvise and bounce back in Israel. I believe that as we establish a more regulatory process, our progress will be much more significant.
One advice I would ignore, to all extent, is to withdraw the development of our internet technology. When we first started, the people believing in our technology and investing in the company were trying to convince us to develop our product for the IPX network, which was a very popular network in the 90's, rather than the IP network (the Internet we know today). We also received very good advice from these people, but specifically in this context we had a very big struggle to prove that the internet is the next big thing, and luckily it turned out we were right.
3. What piece of content (book/podcast/Ted Talk) is your favorite or has influenced your life?
As a child, I was impressed by the basic C and C++ programming books. These books helped me to pursue a new professional direction. When I was a little older, at age 17, I read a book called 'The Soul of the New Machine' written by Tracy Kedar. The book describes the inner start-up world and how to work around the clock or deal with the gigantic companies already in the market. Today, the information on this subject is endless – but back then, that was all I had and it fascinated me because it provided me with a glimpse into this world. It had a huge effect on me when I was young and I continue implementing many of the things I have read in this book.
If I continue my literary journey, I really enjoyed a book called La Maison Dajani which is taking place in Israel in the early twentieth century. Another book I enjoyed is called 'The Undoing Project', by Michael Lewis, about the story of Nobel laureates Daniel Kahneman and Amos Tversky. I think this is a must-read book because it provides behavioral economic theories and simultaneously describes the history of Israel beautifully. I also like to listen to podcasts i.e.– 'an Israeli story', 'making history', and many others.
4. What is the most valuable investment (time, money or energy etc.) that you've ever made?
Probably learning programing and studying at university. I started tinkering with computers when I was 10, and at the age of 14, I reached a stage where I felt I had learned everything I could on my own and was looking for the next level, which led me to study at university. Although I never completed my academic degree, I acquired two important things during my studies there as a teenager – first, I learned many new things, and second, I learned that we can always learn more. Never say 'I know enough'.
I think the algorithms I learned in my first year in computer science are helpful to this day. It is pretty amazing that with how fast the computer field is evolving, the basic things I learned when I was young are still relevant today.
5. What is the best tool an entrepreneur should know/ have/use?
I think the most important tool is to have a common sense, ability to change and learn, and to understand that you can do anything. When you are an entrepreneur you have to be a man of many talents – it is impossible to succeed while only knowing one discipline. When I started to develop the Check Point product, I was in my domain. But after six months, I had to figure out how to market it, and that was something I never did before. I have never been involved in sales, marketing, customer interaction, legal issues or even establishing a business, and I had to learn how to do it all. It is true that there are institutions we can contact, but it is important to remember that even when you hire an expert, you need to think about who he/she is, why is he/she the best for the job, and whether he/she can give you the right advice. At the end of the day, when you are an entrepreneur and you manage your own business, you have to constantly learn all the domains associated with it.
6. What helps you stay motivated on good and hard days?
There are two things that motivate me. The first is the feeling that we have a purpose. This goal is also the goal of the company – to make the internet a safe place, and also the very existence of the company itself. I consider the company as a living organization that requires constant assistance to progress, succeed, and keep above water in difficult times. I have this feeling for many years, and the last year illustrated it even better – even when you are in a place that seems comfortable and familiar, all your working conditions and assumptions can change in a moment.
This leads me to the second thing, the belief that we can adjust ourselves to the unknown. It was impossible to anticipate the past year, and the understanding that we as humans can adjust and adapt to a very unknown and surprising situation spurs me on.
7. What are you passionate about other than managing your own company?
I like to do a lot of things. I really like cooking and food and enjoy exploring molecular gastronomy and similar interesting things. Besides, I also take many pictures, and in recent years I have switched to drone photography. In recent months I have been combining my passion for photography with cycling. Within the confines of our quarantine, I discovered how much it is still possible to walk around and discover new places within a short driving distance from home, and it surprises me each time. I recently drove the same route I was driving several times, and this time I decided to continue driving for another 200 meters east. It was there when I suddenly discovered a beautiful field that I was not aware of.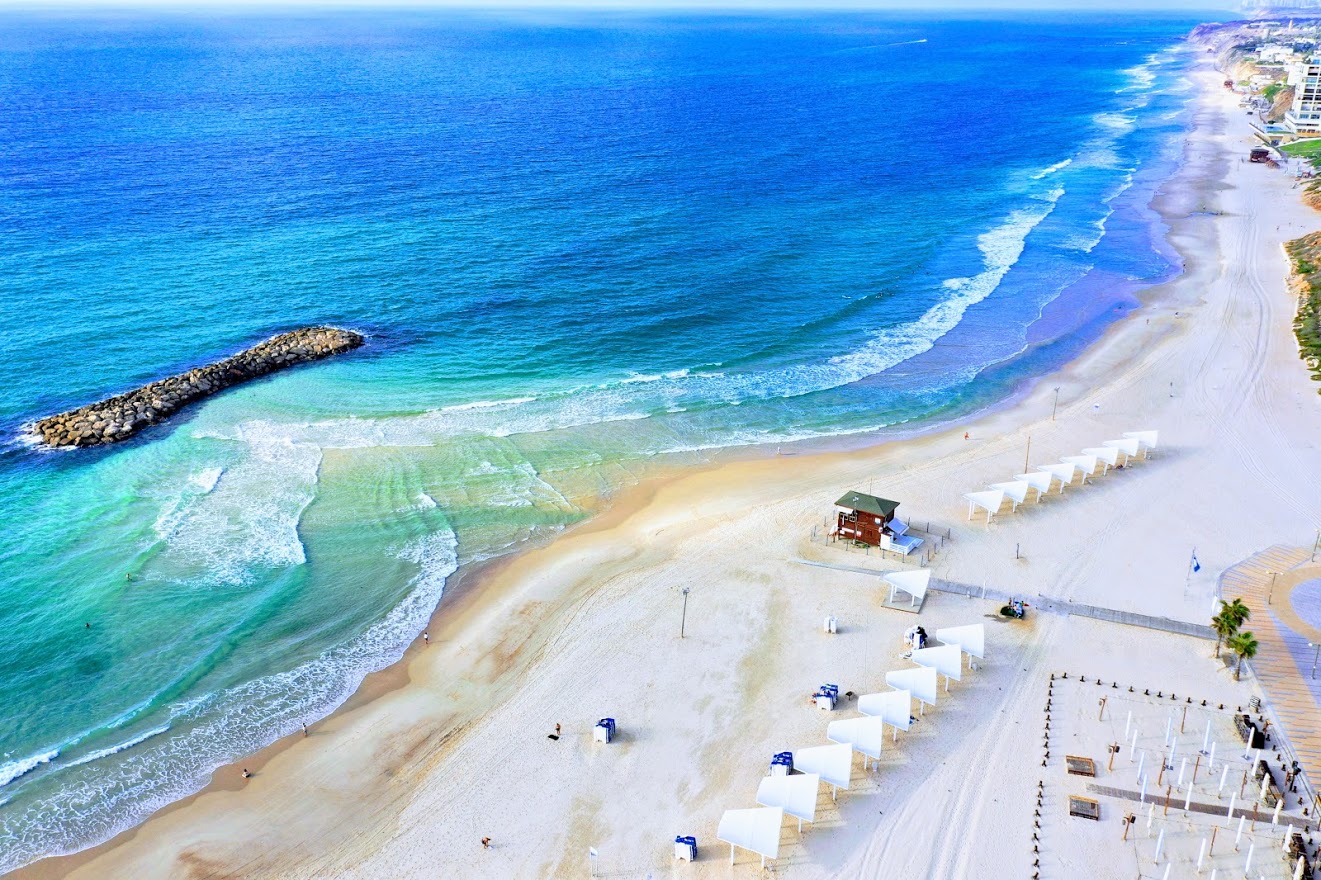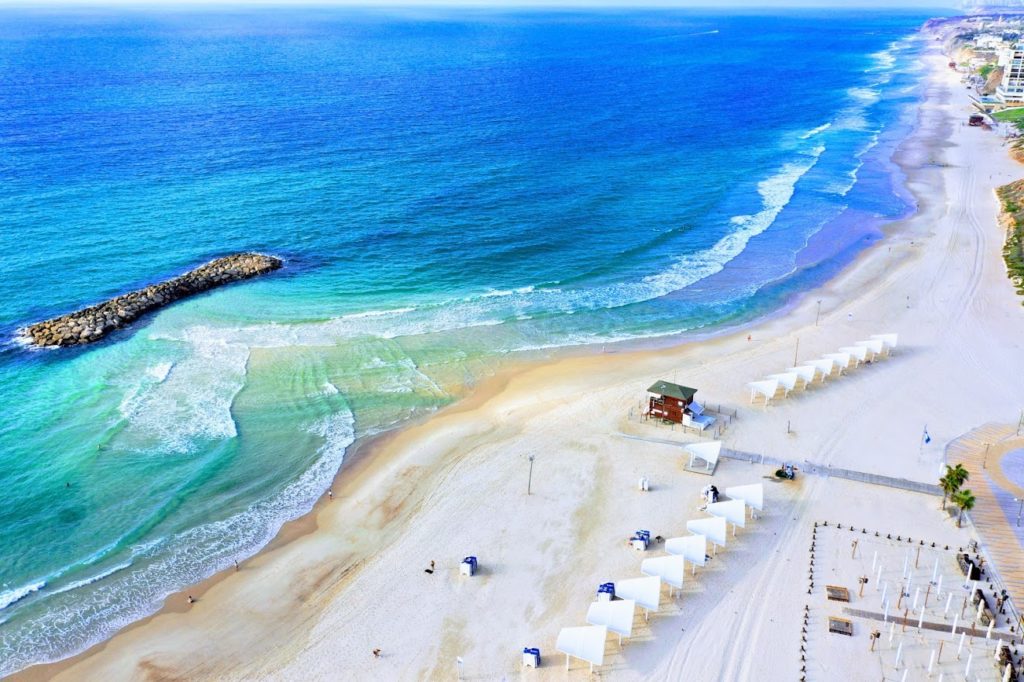 8. What moments have been the most challenging in your entrepreneurial journey?
The most challenging moment was in '94. We had a good product which we already ran in ten or twenty places giving us good feedback. We were already a year into setting up Check Point, but the market possibilities were unclear. I set up Check Point with two amazing partners. They sent me to the United States for a ten-day trip and told me, 'Don't come back without at least one million dollars.' I ended up staying in the USA for one hundred days, which were the most challenging days of my life and during which I learned many new things. At the end of the trip, I was able to return with a huge contract of well over one million dollars.
This journey taught me that there are endless things, i.e. how to set up a trade show, how to win prizes, how to do marketing, and how to persuade giant companies to sign a contract with us and negotiate the terms. I landed many times in the middle of the night when everything was rainy and dark, and on four occasions I decided to extend my stay after arriving at the airport because I needed more time, but that time formed the foundation to what later became our success.
9. Share a failure you have experienced and what you learned from it.
First of all, we experience failures every day. We repress most of them, because I think part of the success is to understand that I failed, but most importantly to move on, try again, and not dwell on it for too long.
Thousands of people were already working at Check Point, and there were a lot of people who I cherish and I was reluctant to let go, even those I tried convincing to stay and failed to do so. It is not easy – when people you really value and with whom you went through many things leave and are not there to share our path. On the other hand, it is helps learning to understand that the world is moving and changing and we need to move forward and progress. This does not mean that every person can be replaced because there are people who are missed even years after he/she left the company – but the work and challenges continue.
10. Share with us your proudest moment for you and your company?
There are quite a few moments like this, but a very special moment is related to my entrepreneurial path and took place in '94. We had only just started, and we were at the Trade Show in Las Vegas. At the time, these exhibits were the most respected exhibitions in the industry, because it was a place to go to if you wished to see new things and especially to get other people to know you. We were offered a spot at the conference at a week's notice and we decided to take the risk. At the end of my presentation, someone approached me and offered to submit our product to the 'Best of the show' award.