How Do VC funds Perform A Due Diligence Check Before Deciding On An Investment?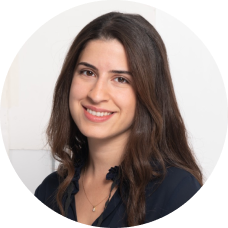 Two months ago I posted a thread on Twitter discussing how VC funds run a validation process on startups before they decide to invest. Since then, the thread spread considerably beyond Twitter, and we therefore thought it wise to share it with the Startup for Startup community as well.
What does Due Diligence mean? The Due Diligence procedure is a process we apply before we decide on investing in a startup. This procedure enables the fund to delve into matters, explore the market and the company, identify opportunities and risks thus enabling us a more educated decision. This isn't a legal or an accounting check - although in most cases these will also be done, but only after making the decision to go on with the investment, and as part of another and separate process.
So go ahead and dive with me deep down the rabbit hole which is the venture capital's due diligence procedure for early stage companies. It's important to clarify: The following is all true, but only for GroveVentures - the procedure varies from one fund to another.
1.You had an initial acquaintance meeting with us. You're impressive, your market is intriguing and packed with opportunities, and your technology brings something new to the table. You have the correct background. The meeting was interesting, we had good chemistry between us - and we're intrigued. You return home happy and pleased, while on our end we start a due diligence marathon.
2. At this stage I cancel most of my non-urgent meetings, and skimp on my sleeping hours - there's a deal on the horizon and we need to make a quick decision. Being a real nerd, this is also my most favorite stage - and all those who enjoy researching, gathering information, asking questions, thinking in length and then second-guessing all of the conclusions that you reached so far - will enjoy it too.
3. We will begin by reaching out to the fund's network in order to validate the idea. Our network's network joins the action at this point - you will be surprised how many people are glad to lend a hand, the feeling being that there isn't a single person in the world that isn't a mere two emails away. However -
4. And this is "However" with a capital H: The trick is figuring out which person can give you accurate and valuable feedback. Another expertise: Which questions to ask, and which ones will only mislead us. The most important question is: "Who else, in your opinion, do you think that we need to talk to?" A required skill: Writing emails in polite American English, the kind that don't leave them any choice but to oblige all my requests.
5. Later on we will arrange meetings for our entrepreneurs with as many as possible potential clients. This stage is critical, and is useful not only for us, but also for the entrepreneurs themselves - this way, even if we decide not to invest, we provided them with some leads, or at least - some independent feedback on the product.
6. Let's move forward. In many fields (developer tools, ML, health, energy) - our fund knows the grounds well, and when it comes to semi-conductors, I'm still waiting for that one entrepreneur who will surprise Dov Moran. But in many domains it is critical to have specific expertise (Quantum computers? Space? Genome?). In these cases, we will reach out again to the network, but this time we will focus on the technological viability.
7. Through these conversations, we learn about the market and map the competition, and various data bases will help us complete the picture. Personally speaking, I am somewhat skeptical about market research provided by consulting companies and similar counterparts, and I try not to rely on them, preferring to create my own theorem. I harvest from the data bases only bare data on rival companies.
8. Analyzing the competition goes beyond getting to know the global players. It also gives me important insights on active investors in the sector, what type of customers or distribution are the main focus of the competition, what is the potential size of a company in the sector, amounts raised in latter funding stages, and following all of the above - what is the real size of this market.
9. We continue and create a comparables pool - all of the liquidation events in this sector during the last decade. This teaches me how an exit might look - figures, multipliers, frequency - and mainly - how do buyers behave and why. At the beginning, it was a nightmare, and it took a lot of manual work (#Pitchbook_is_a_liar?) But nowadays we already have a previously prepared pools for most sectors, so only minor updates are required.
10. And here lies also the disadvantage - by definition, comparables are irrelevant for really new markets - which are the kind that we like investing in. This means an inherent distortion, which is taken into consideration. In order to bridge this gap we try to be creative, and search for similar comparables in parallel markets.
11. We move on with checking recommendations and holding meetings between the entrepreneurs and Einat, our human capital leader, who examines them from top to bottom. We will collect all of the gathered information and build an investment theorem that considers everything. The cliche about TTM has never been truer, but as usual, the devil is in the details.
12. Why is it called a rabbit hole? Because it has no end. There will always be another lead to follow, and if one is too critical and industrious - there will always be an itch to make one more call. But good deals are often under competition, and entrepreneurs will not wait for us forever - meaning that the decision will be made under conditions of uncertainty. In this situation experience and intuition play a role, and if something seems off, despite all the positive data, we will prefer to step back.
If we decide to invest, you will be presented with a term sheet, and lawyers will also enter into the picture.
One last remark - this thread is useful not only in order to know what to expect from a venture capital, but also - and mainly - to know how venture capital funds think when they meet early stage startups, and what they expect to see from them in order to invest.
A serious entrepreneur will take this thread and try to reverse-engineer it - this way she will arrive to our meeting already prepared with the right infrastructure, and even though we will run this process ourselves - she will already have answers to most of the questions that will be asked during the process. She will also know to point out what gaps exist on her end, and what gaps we as a fund can help her close.
For example: Was it difficult for you to validate certain types of customers? It's better to bring these issues up because we might know exactly the right people for you to meet.
Subscribe to our newsletter and get notified on our latest content and events
Want to take part in knowledge sharing?
We would love to hear from you if you are interested in joining our mission to enrich the ecosystem with knowledge and insights, if you have questions, if there is something you think everyone should know, let us know!
Subscribe to our newsletter and get notified on our latest content and events
Want to take part in knowledge sharing?
We would love to hear from you if you are interested in joining our mission to enrich the ecosystem with knowledge and insights, if there is something you think everyone should know, let us know!