How to create a privacy compliance strategy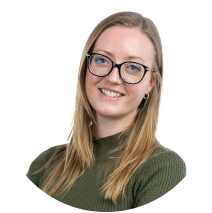 When should a startup think about privacy? Rather than treating data privacy as a one-off project - privacy compliance in reality is an ongoing process which can provide valuable and long-term competitive advantages to your business.
Getting started can seem daunting (we know!) so here is a taste of how we think you can tackle it:
Own Your Privacy Notice. Map out your business practices and consider what data is collected, from whom and where is it going. Translate this into an easy to understand privacy notice which not only increases your credibility, but also helps you to maintain an overview of your data flows. Win - Win!
                                                                                                     .
Invest in Good Resources. Work with a data processing agreement (DPA) which is inline with industry standards, and have ready-made answers handy around hot topics (e.g. data transfers or machine learning practices). This will increase your confidence around privacy questions, ultimately enabling customers to procure your service without the need for lengthy privacy talks.
Choose Your Own Vendors Wisely. This is a common weak-spot where data incidents may occur. If you allow your vendors with access to your users' or employees' data - make sure you understand how they use it.
Secure it. Easier said than done - but essential in the realm of data privacy. Quick wins can be made by being mindful where and how the data is stored (encrypt it) and who can access it (restrict it).
Less is More. Think to yourself for each new feature before developing it - can I achieve the required results without collecting this data? The rule of thumb is - if you don't need it, or don't feel comfortable giving full transparency into how you'll use it - don't collect it. 
Create Awareness. Consider internal initiatives such as a "Security & Privacy Week" which fosters the importance of data privacy around your teams.
Following monday.com's growth over the years, we're happy to share our insights with the community on how to build a lasting privacy program providing a positive impact on your business.