1. What is a daily habit you love doing?
This one is easy for me to answer – running and sports. That's how I start almost every day. It's where I do my best thinking and meditation. I wake up every morning at 5:15 AM and run about 12-15 kilometers a day. It frees my mind and helps me think clearly.
2. What piece of advice would you give yourself when you started? What advice would you ignore?
Advice I would give to both myself and entrepreneurs when they start out is to focus on what you do best and surround yourself with the best people that you can.

A lot of us grew up in environments where we constantly wanted to improve and get better at anything we didn't do well. But at some stage, you realize that there are things you are good at, and it is those things you should focus on. Then you can surround yourself with people that are good at other things and can complement your strengths.
Regarding advice that I would ignore – one of the most difficult things to do when you are building your company is to say no to opportunities. When I was growing up I received advice like 'don't say no to anything – there's nothing that you can do, so try and maybe you'll like it'. With time, you learn you have to be focused and know when to say no. If you build a product with a certain value proposition and then a giant like Microsoft comes along and says 'we want you to develop something for us', you can be so amazed by the fact that they want you to build something for them that you say yes, but that could be taking you to a completely different direction and divert you from the core of your product. Ultimately, you need to learn when to say no.
3. What piece of content (book/podcast/Ted Talk) is your favorite or has influenced your life?
There are two books that have had an influence on me. The first one is actually a children's book: 'Oh, the places you'll go' by Dr. Seuss. For many years, when I made an investment in a company, I would buy a stack of copies of this book and hand it out to the founders. I would sign it and say that this is a book for entrepreneurs, and I asked them to read it with their entrepreneurial hat on. I encourage everyone to put their professional hat on and go back and read the book. It's unbelievable and very insightful, and can also give you confidence – which is always nice.

A second book I often refer to is Ender's Game by Orson Scott Card. It's a science fiction book in which the world is in jeopardy since it is about to undergo an alien attack. The world is looking for the next leader and the best candidate ends up being a little boy. This book shows that there is no age to leadership and decision making.
4. What is the most valuable investment (time, money or energy etc.) that you've ever made?
The decision to stay in the army for 10 years. I didn't plan to stay for 10 years, but it ended up being the most valuable investment, value set, education, and network I managed to acquire. I was surrounded with the best people and for me it was a great experience.
5. Is there a quote, mantra or message you live your life by and that you resonate with? It can be someone else's as well.
Before I founded F2 Capital, I was at Genesis Partners and the tagline that I chose for the company is 'it's all about the people'. That is the mantra I live my personal and professional life by. Amazing people can execute on mediocre ideas but the opposite is not true. So you need to surround yourself with exceptional people, that is something that is very important to me.

Another mantra I live my life by is that 'timing is everything', it's one of the most important ingredients for success. One of the biggest challenges is controlling time, but at least we are aware of the importance of timing.

Another quote I love is 'the harder you work, the luckier you get', this is a famous quote (that multiple people tried to take ownership of) and I truly believe in it. People look at entrepreneurs and think 'Wow, they're so lucky, they just had an exit!' but it demands lots of hard work and a fortune of ups and downs.
6. What helps you stay motivated on good and hard days?
I'm surrounded by such smart and exceptional people which I constantly learn from, and that helps me stay motivated. I have lots of fun meeting new people and learning from them.
7. What are you passionate about other than managing your own company?
I'm passionate about my family. My wife and I have four boys, and my family is incredibly important to me. I'm very close to them and try to spend as much quality time with them as possible, including my parents, siblings, and cousins. For me, family is an incredibly important anchor.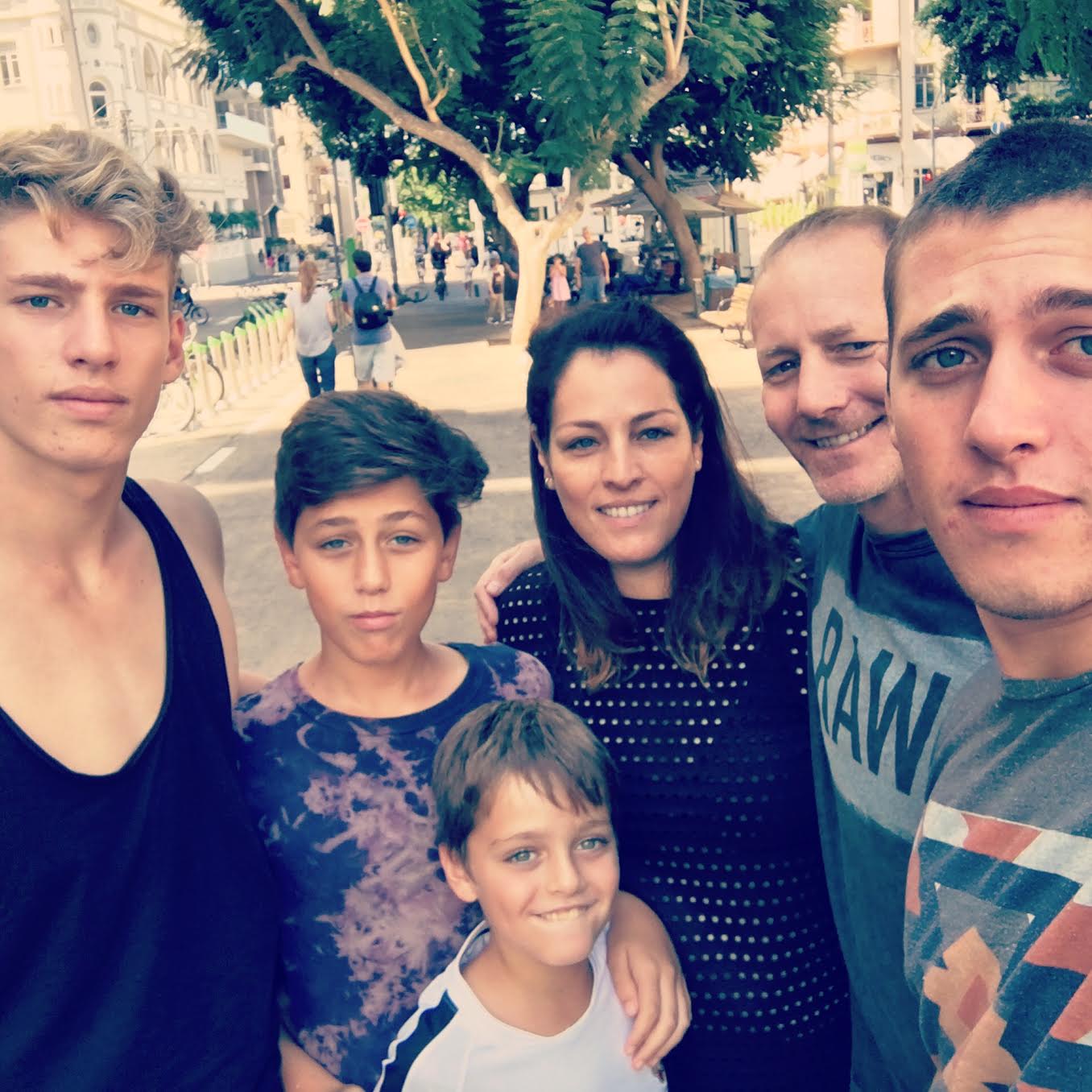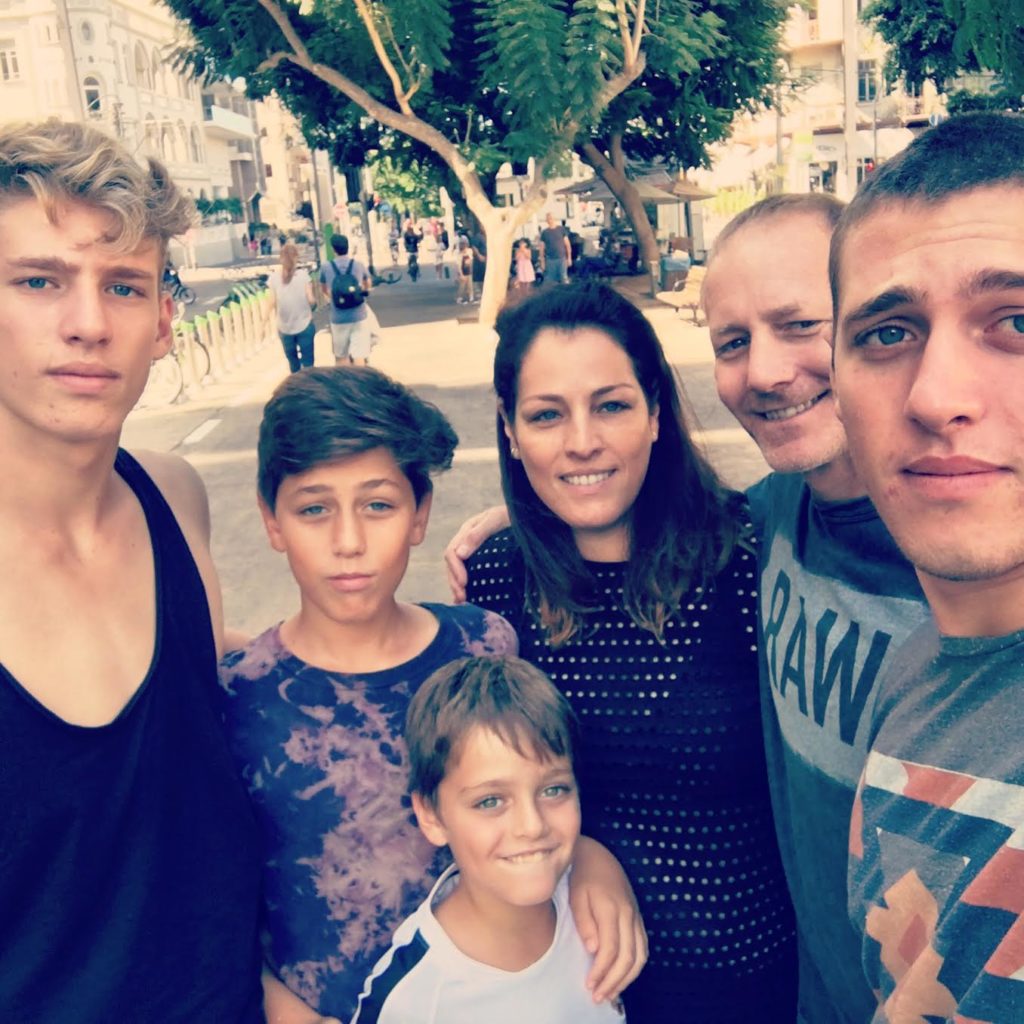 8. What have you recently thrown away or released from your life that made a positive impact and why?
I threw away the urge to answer emails at all hours. I used to look at my phone and computer all night. I cut back on that a lot and it made a positive impact on me. It made me more focused. Now I get things done because I know I won't be able to get to them later.
9. Share a failure you have experienced and what you learned from it.
I studied at Oxford University. I was just out of the army, a high-ranking officer and the captain of the rugby team in Israel, and I felt like a "big shot". But when I came to Oxford I suddenly realized I'm a regular guy – I was surrounded by exceptional people who were smarter than me, all overachievers, all types of professionals with very strong credentials.
I realized how competitive the world was. I ended up not getting into the rugby team and it was a very humbling experience for me. It showed me that you can't just expect to be successful, you actually need to work hard for it.
I always recommend people to try and live a few years abroad, because it can really give you a global perspective about how the world works, and you realize how the perception you may have about people from different countries are untrue once you get to interact with them.
10. If you could have anyone in the world answer these questions who would it be and why?
For me, it would be my grandfather. He's not a famous person, but he is very important to me. He was an entrepreneur himself and an engineer. He fled Lithuania, where he was born, to Africa via France where he got his engineering degree. He set up a few businesses in Southern Africa and became successful there. Unfortunately, he passed away before I was at the age where I could benefit from his wisdom and advice.

*Want to read about another VC Partner? Click here to read about Liron Azrielant, General Partner & Founder of Meron Capital & Meron 2.