You know when you start working on a project that seems pretty small, only to end up working on it for days – sometimes even months – more than expected?
Those of you who have listened to our podcast before know that we are an impact-driven company. In practice, this means we believe in achieving perfection through iteration – investing our time in learning by executing quickly, analyzing the results, and executing again. Rather than by months on months of research.
In this week's episode, Lior Krengel and Eran Zinman talk about impact-driven leadership and how it can help us move faster. They discuss the reasons for analysis paralysis, how we can overcome it, and why going against our intuition can actually help us in these cases.

"Companies are moving so fast today and everything is so dynamic, and I think the ones that fail are the ones who stop innovating and making changes, and eventually slow down and die. The ability to move quickly is relevant whether you're a small team or a big company, in order to stay in the game and be successful." (Eran Zinman)
---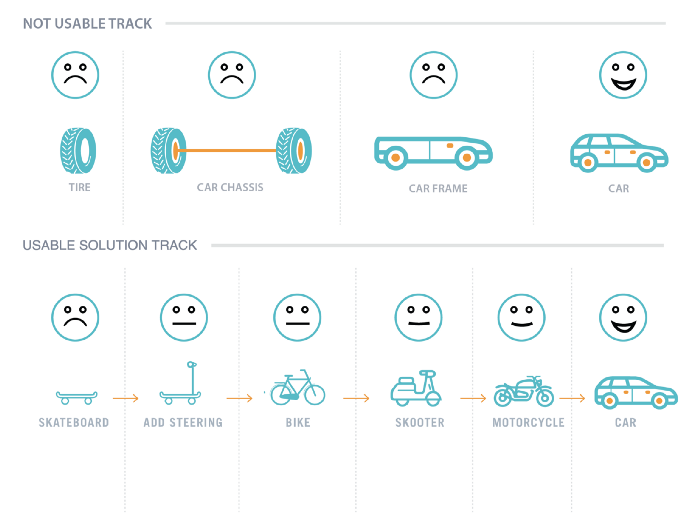 ---
מכירים את זה שאתם מתחילים לעבוד על פרויקט שעל פניו נראה קטן למדי, ובסוף עובדים עליו ימים – ולפעמים אפילו חודשים – יותר ממה שתכננתם?
אלו מכם שכבר האזינו לפודקאסט יודעים שאימפקט מוביל אותנו בכל דבר שאנחנו עושים במאנדיי.קום, החל מפיתוח של פיצ׳ר ועד לאסטרטגיה של החברה כולה. המשמעות של הדבר הזה (ונגיד את זה באנגלית כי זה נשמע טוב יותר) היא achieving perfection through iteration. נוכל להגיע לתוצאות טובות אם נלמד מתוך עשייה ולמידה מתוצאות, ולאו דווקא אם נתעכב על שלב המחקר או הבדיקה.
בפרק השבוע ליאור קרנכל וערן זינמן מדברים על הובלה באמצעות אימפקט ואיך היא יכולה לעזור לנו להתקדם מהר יותר. הם מספרים מה יכול לגרום לקיפאון בקבלת החלטות, איך יוצאים מזה, ולמה דווקא ללכת נגד האינטואיציה במקרה הזה יכול ממש להועיל לנו.
״היום חברות משתנות כל כך מהר, והחברות שנכשלות הן אלו שפשוט מפסיקות להשתנות, מפסיקות לחדש, ובסופו של דבר מאטות וגוועות. היכולת לזוז מהר היא חשובה בין אם מדובר בצוות קטן או בחברה גדולה, כי היא מאפשרת להישאר במשחק ולהצליח.״ (ערן זינמן)