1. What is a daily habit you love doing?
As I get closer to the office every morning, I make sure to listen to a really upbeat happy song. I find that it elevates my mood and impacts the energy that I walk into the office with. Many times, my energy influences others, some may have had a low start to their day and it's my 'unwritten' role to lift their spirit. My longest lasting daily habit is running. It's been a keystone of my daily schedule for more than 15 years. My weekdays runs are under 10k, and I also use them to catch up on my favorite podcasts or listen to audiobooks (I'm a great fan of Audible). The weekend runs are longer, typically 15k to 35k, and for these runs, I'm always looking for new routes, preferably mountain trails, where I run without earphones, immersing myself in the sounds of nature, and my own footsteps and breathing. For me, this is the best form of meditation, and it clears my head for the rest of the day.
2. What piece of advice would you give yourself when you started? What advice would you ignore?
One advice I would give myself is that for an executive manager, there's no such thing as asking too many questions. Even on topics where your staff members are far more knowledgeable than you (and in a highly interdisciplinary R&D organization, this is inevitable), the tool of persistent cascaded questions can often lead both you and your expert team to understanding better ways to do things and better technical decisions.

An advice I would ignore is that hardware is hard and expensive to develop, so better to go with software. While the basic statement is true – hardware development is indeed typically much more capital intensive – this challenge also makes it a barrier for entry for competitors, and once you've broken away from the pack, it's much harder for the competition to catch up with you.
3. What piece of content (book/podcast/Ted Talk) is your favorite or has influenced your life?
I'm a big believer in continuous self-improvement. I've listened to dozens of books on the core skills of leadership and management, as well as supporting skills like negotiation and marketing. The book that probably influenced me the most is "The Hard Thing About Hard Things", by legendary entrepreneur and venture capitalist, Ben Horowitz.

I listened to this book just a few months after starting Innoviz, when we were going through a particularly difficult time and things looked very bleak. Horowitz's painfully honest recounting of his personal hardships in leading his startup, through massive layoffs, several pivots and being left with just two weeks of runway with slim chances of funding in the midst of the 2000 tech bubble crash, put my own challenges in perspective and inspired me to keep pushing myself and my team forward.

I'll never forget Horowitz's claim that every company goes through at least two and up to five of "WFIO movements" before it succeeds, where WFIO stands for "We're F****d, It's Over". We at Innoviz have already gone through a couple of these.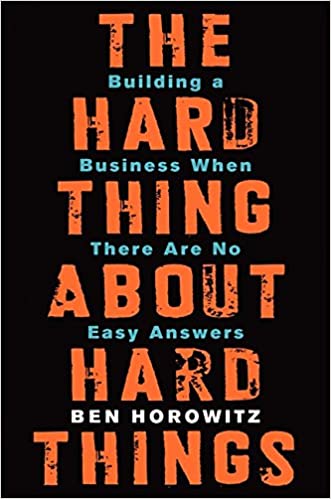 4. What is the most valuable investment (time, money or energy etc.) that you've ever made?
My favorite purchase by far is my Garmin Fenix GPS watch. It's a tough outdoor smartwatch, which I use for running, cycling, open water swimming, mountain hiking, skiing, and practically any outdoor sport that I may do. It lasts 12 days on a single charge and has built-in color trail maps for every continent except Antarctica. As a bonus, it tracks daily metrics like sleeping quality and resting heart rate. I feel it's my trustworthy companion in tackling anything the great outdoors can throw at me.
5. Is there a quote, mantra or message you live your life by and that you resonate with? It can be someone else's as well.
I strongly relate to Mark Twain's quote: "They did not know it was impossible so they did it". Although it is more than a hundred years old, it still accurately describes many tech companies founding teams, whose secret weapon going into battle is often the naivety about the problem they're trying to solve.
6. What helps you stay motivated on good and hard days?
The greatest motivator, on good and hard days, for me is the consistent evolution and improvement of our product. We're developing lidar, an incredibly sophisticated and complex electro-optical sensor for autonomous cars. One of the most satisfying things about developing lidar is how visual and science-fiction-like its 3D output images are. The first time we saw a few shaky pixels coming out of the early prototype we were all exhilarated, and now with almost 300 engineers working on the next generation product, the output out of today's samples is something literally amazing that we couldn't have even dreamed of, four and a half years ago when we started the company.
7. What are you passionate about other than managing your own company?
I don't get a lot of time to spend with my family during the week, but on weekends I strive to make every minute count. I combine my family quality time with my love for the outdoors, so we spend almost every weekend hiking, camping, biking, or all combined.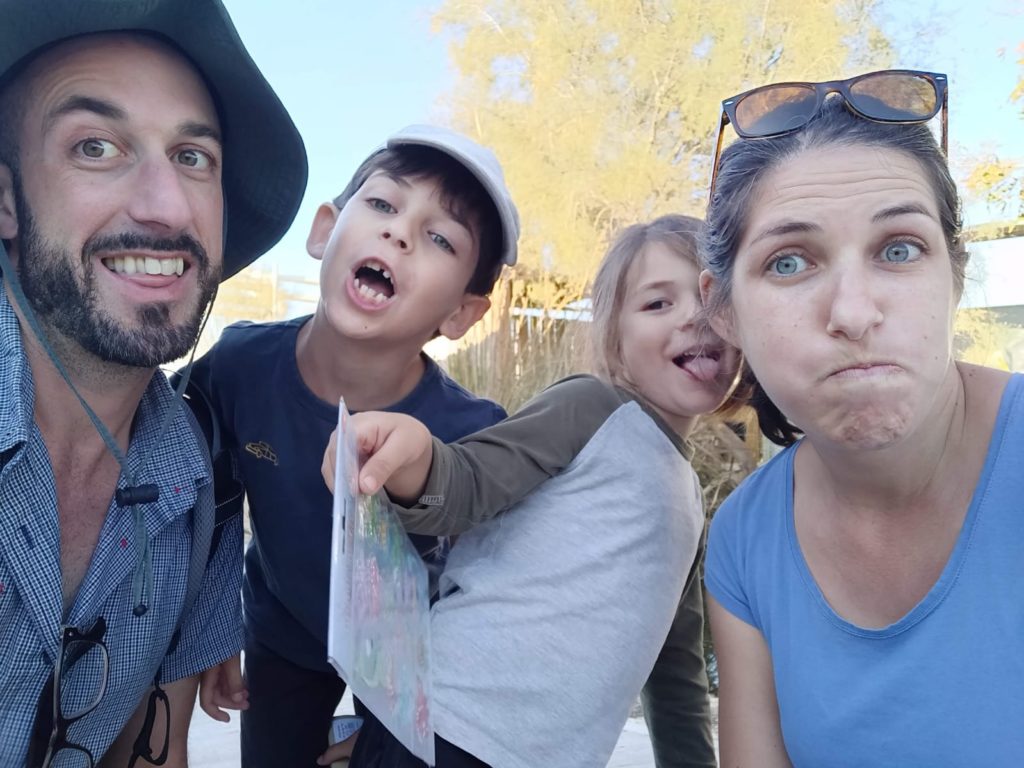 8. What have you recently thrown away or released from your life that made a positive impact and why?
I recently deleted the Facebook app from my phone, after realizing it was consuming too much of my time and just wasting precious attention that I could use for more productive tasks or even simple contemplation. With powerful smartphones, high-speed cellular networks, and corporate-built apps that are super-addictive by design, so many of us have gotten used to having no single moment of boredom during the day. This is not what the human brain evolved for. We need to be much more in control of how we spend our limited daily attention budget.

(Check out Gad Maor's column where he also describes how he deleted all social apps from his phone to gain more focus at work.)
9. Share a failure you have experienced and what you learned from it.
I've made more than one mistake with hiring people who were not the right fit, and taking too long to realize it and act on it. I learned a couple of lessons: first, whenever possible, prefer internal promotion over hiring from the outside, as the level of familiarity with the candidate's strengths and weaknesses is simply incomparable. With internal promotion, you know what you're getting. Internal promotion is of course not always possible, so the second lesson is when recruiting from the outside, communicate clear and specific expectations to the new team member, and during the following few months provide prompt and explicit feedback. If after three months the gap is still too large, this is probably not a good match.

(Nitzan Cohen Arazi, Founder of Jolt, also experienced a similar challenge, when she promoted someone from within the company, but to the wrong position.)
10. If you could have anyone in the world answer these questions who would it be and why?
Elon Musk. Reading his biography, I was inspired by his vision, his audacity, and his ability to juggle several CEO positions simultaneously, each of which would be a massive challenge for any founder.

*Want to read about another Founder? Click here to read about Yali Saar, Founder of Tailorbrands.