1. What is a daily habit you love doing?
As I get closer to the office every morning, I make sure to listen to a really upbeat happy song. I find that it elevates my mood and impacts the energy that I walk into the office with. Many times, my energy influences others, some may have had a low start to their day and it's my 'unwritten' role to lift their spirit. Walking into the office with good vibes, starts the day for myself and the people around me on a high note.
2. What piece of advice would you give yourself when you started? What advice would you ignore?
The startup 'rule book' is very long and full of 'YESs' and 'NOs'. By now I know that there should only be one rule in that book, and it's the one that there are no rules. Yes, there are benchmarks, there are case studies, there are many examples. But each startup is a new company that has never existed before, which means the context is different for every company. So the advice I would give myself is to listen to relevant people who give advice but to always remember that no one has ever built Jolt, and we choose to stay true to what makes sense for us.
3. What piece of content (book/podcast/Ted Talk) is your favorite or has influenced your life?
Throughout my entrepreneurial journey, the podcast that has taught me most is 'How I Built This' by Guy Raz. In the podcast, co-founders of known startups are interviewed about their journey. This podcast shows the true colors of starting a company, and how there are so many factors that impact the chances of a startup to succeed or not – many of them are unknown or cannot be controlled by the founders. And in a startup, you learn about the day-to-day struggles and the importance of luck and persistence.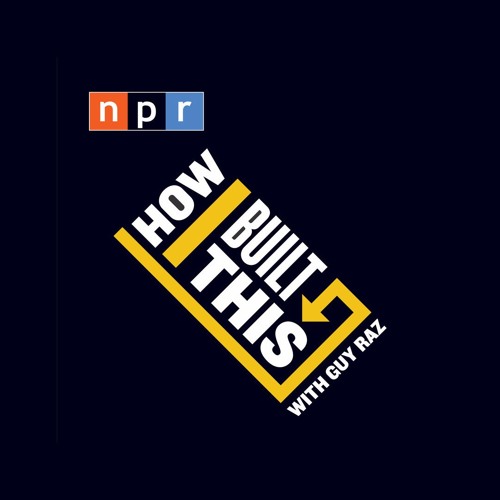 4. What is the most valuable investment (time, money or energy etc.) that you've ever made?
I invest a lot (of brain power mainly) in prioritizing. I have three demanding jobs – mom, Co-founder and wife. It's very easy to get carried away in one of them and neglect the rest, or feel like I'm missing out. The goal for me is not to feel like I'm doing each job at 33%, but rather to find the balance to be 100% in everything I do. It's not easy, there are hard choices to make on a daily basis – choosing between a leadership meeting or time with me baby, flying abroad for a board meeting or spending the wedding anniversary with my husband.

I stay true to my values but constantly reevaluate my priorities. More than anything, I realize that guilt doesn't support me in anything I do, so I let it go.
5. Is there a quote, mantra or message you live your life by and that you resonate with? It can be someone else's as well.
I never let my schooling interfere with my education." – Mark Twain. This is a quote that resonates with me on many levels. I was never an A student in terms of grades but I was doing very well in everything that happened out of the classroom – extracurricular activities, the youth movement, and other social interactions. The school system only knows how to measure students on a numeric level of how well they memorize the material. This of course made me feel very unsuccessful in school.

As I grew up I realized the important things in life and in business are not how you memorize equations and facts in history, but rather how you communicate, how you lead, how fast you learn, and how well you perform. These are all things that I learned out of school. The same way that business deals are not made in board rooms but rather in the kitchen or the bar, education doesn't really happen in classrooms but everywhere around it.
6. What helps you stay motivated on good and hard days?
First, I think of myself as a solar person. The weather really affects my mood and I don't function without sunlight. When I feel low, I make sure to go outside and catch some sun.

Second, I really love teaching. Meeting a group of young entrepreneurs, female founders, or students at Jolt pumps me up with energy and reminds me of why I do what I do.

And third, my baby Dean. With no doubt, he is an endless source of energy. Holding him is like connecting me to a charger.
7. What are you passionate about other than managing your own company?
Home gardening. My apartment is like an urban jungle and so is my office. I can never have too many plants. I think it's the best decor any place can have. It adds vitality and natural beauty which is what I always need around me.
8. What have you recently thrown away or released from your life that made a positive impact and why?
In order to thrive is a startup atmosphere, which is ever-changing, agile, and full of unknowns, one must be able to stay calm and in control. I hold a strong internal balance that helps me remain grounded, realistic, and resilient, while in very stressful situations. In order to do that, I've released "drama" from my work environment. It means I surround myself with level headed people, I choose my battles, I avoid gossip and don't take anything too seriously – sometimes I remind myself that we are not dealing with life and death issues.
9. Share a failure you have experienced and what you learned from it.
Hiring is a big part of a startup's life cycle. In many ways good hires will hugely impact the chance of a startup to succeed. One mistake I made is to create a role for an employee we wanted to retain. He was a great sales representative that was worn out of sales, but wanted to stay in the company and I wanted that too. So I created a role that we thought would be great for him based on his skills.

We quickly found out that the role was not really a full time job and wasn't clear enough, and that this employee was not being set up for success. He ended up leaving the company unfulfilled and we were disappointed. The lesson from this is to always remember to only find a solution to a problem, and to not try to solve problems that don't exist. Hiring someone, or re-positioning an existing employee, should only happen after a clear problem is apparent and a decision has been made that the right resource to solve that problem is hiring.
10. If you could have anyone in the world answer these questions who would it be and why?
I'd love to read Ellen DeGeneres's response to these questions. I don't watch a lot of TV, but I find myself watching a lot of content from her show when feeling low. It always makes me feel better. I think she is a strong leader, extremely genuine, kind hearted and inspiring, and I'd love to know more about the "backstage" of her life.